ReedNavigation.com
Classes in celestial navigation and related topics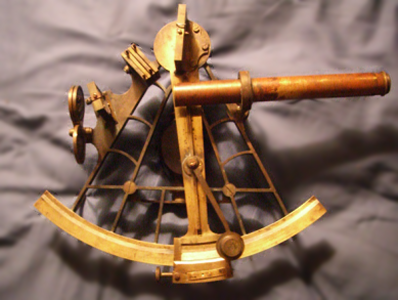 Navigation Education Partnership Opportunities
Currently all of our classes are hosted in partnership with the Treworgy Planetarium at Mystic Seaport Museum. Classes are also held privately and have been offered both in Chicago (where I lived for 25 years) and in southern New England. We are actively seeking other partner institutions: museums, universities, schools, maritime academies, marinas, yacht clubs and other institutions. There's good money in this for both sides. Contact us for details.
The requirements for hosting our classes are simple:
A contacts list
We publicize all classes, but this will work best if you, as a partner institution, can reach out to your members or other list of contacts. Publicize the class and bring in students.
A classroom or meeting space
Any classroom or common meeting space with seating for up to 25 people. Seating at tables is normally required since celestial navigation involves a fair amount of "paper work" and occasionally plotting.
Digital projection equipment
Since our classes involve many visuals, we require an ordinary digital projector or a large format flat-screen television or monitor for the full duration of any class. If your institution can't provide a projector or monitor, please let us know and we can make other arrangements.
As a partnership, we bring expertise and all the tools needed to teach celestial navigation. Students will have the opportunity to practice sights using sextants and other instruments owned by ReedNavigation and we provide all visuals and printed tables and manuals (in some cases, a "lab fee" may apply).
Comments:
2 posted.
Bill Anders wrote:
12/15/2013
Do you offer private classes? I've got three people who would be willing to attend a class locally here in Newport.
Frank Reed wrote:
12/15/2013
Yes, I can set up a private class. I charge $500 for one to two students, $100 for each additional. It's a little quicker than the weekend classes. I usually organize it in two three-hour sessions with separately scheduled sight practice. We can tailor it to you needs and interests.